Ludovic Pommeret | The day I won UTMB®
Ludo Pommeret won the Ultra Trail du Mont-Blanc with a time of 22 HOURS AND 2 SECONDS. A "final" victory for the Frenchman who has been hitting Chamonix's trails in a bib since 2004.

Ludovic Pommeret won the Ultra Trail du Mont-Blanc with a time of 22 HOURS AND 2 SECONDS. A "final" victory for the Frenchman who has been hitting Chamonix's trails in a bib since 2004. He tells us about the day his losing streak came to a happy end. And to be continued…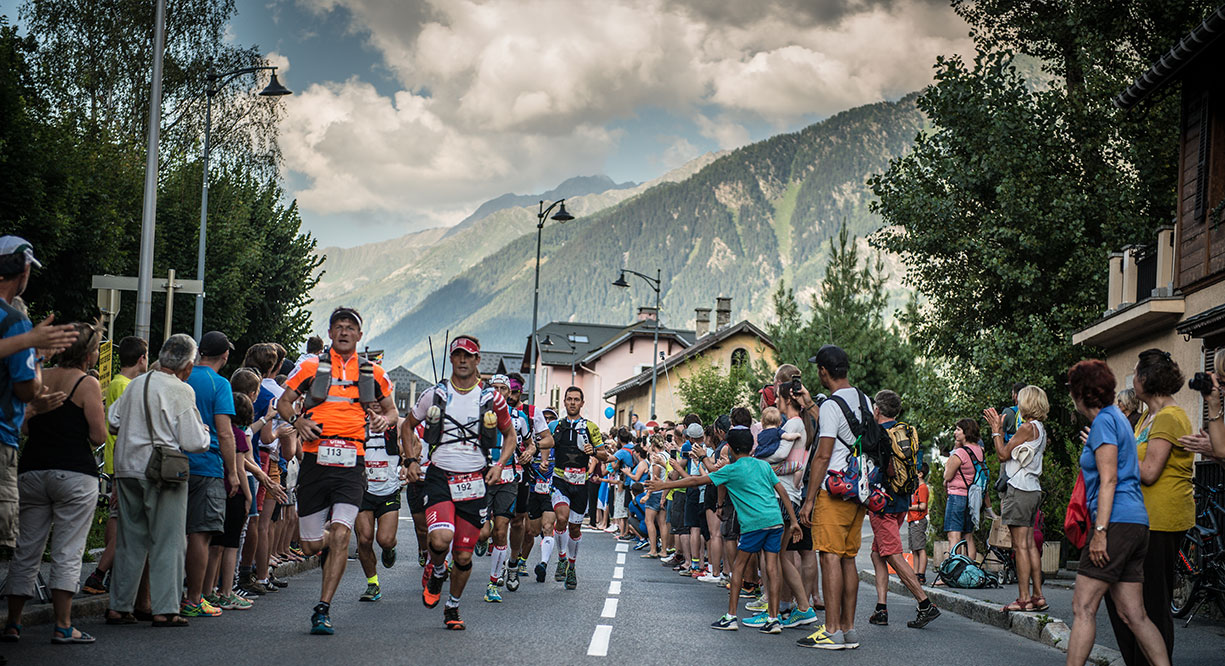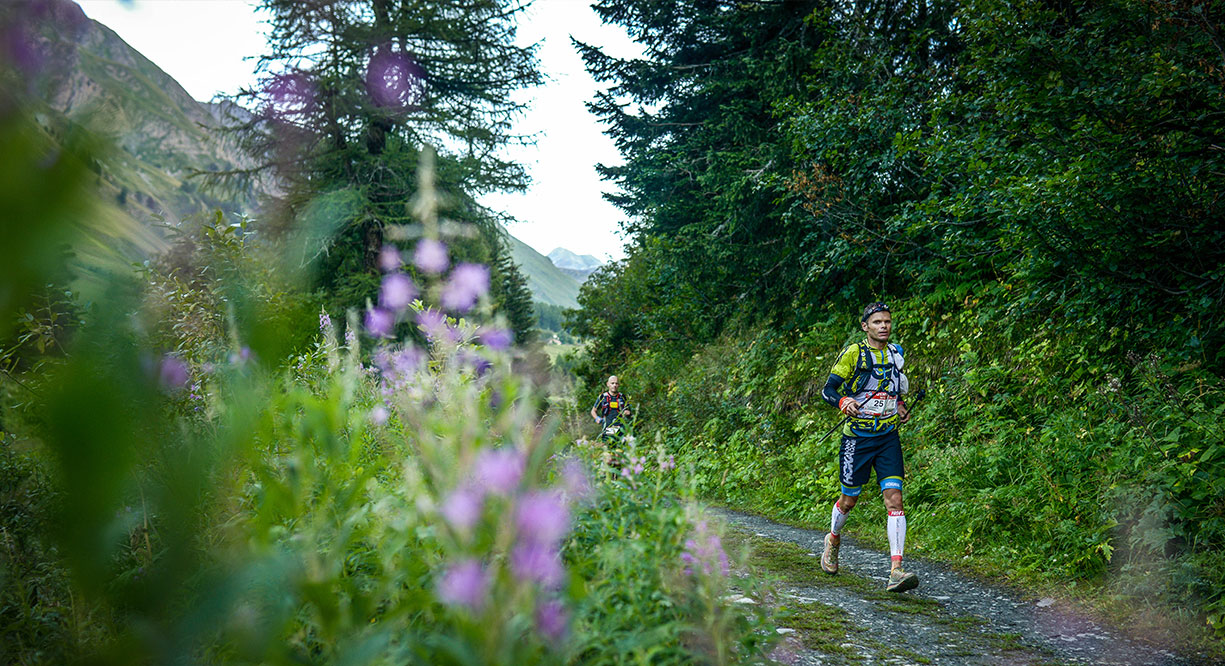 I registered... because it's never been my race! I had failed the test plenty of times since 2004. I wasn't doing many ultras so I wouldn't have had enough points to take part the following year. My coach Philippe Propage, who is also a selector for the FFA, was lukewarm about it because of the world championships, which were taking place less than two months later in Portugal. But I wanted to do it, so he came with me.
It was at the end of 2015 and I had done practically nothing all year due to calf injuries. Perhaps I was in an unusually fresh state of health. Both physically and mentally. When you run all the time, maybe you lose your taste for it? You fall into a kind of routine. I've been racing for 15 years. In two disciplines, ski mountaineering and trails. Ski mountaineering helps me to keep physically fit. This "gentler" sport helps me to recover from small injuries.
I arrived at UTMB® with the aim of finishing the race. To tick it off once and for all. I wanted to conquer this bête noire and reach the end. I basically wanted to take my revenge. I was clear that I wanted to finish but I was also aiming for the top 10. I told myself that reaching the top 5 would be perfect. These goals seemed attainable but by no means guaranteed.
When you're not alone,you get THE CHANCE TO TALK and you don't focus on your suffering
Ludovic Pommeret | 1st UTMB® 2016
I don't like doing too many ultras because I find them too tough mentally. I don't think you can take part in 10 or even 5 in a row in the same season. I love running. I love mixing up distances. I got there at midday on D-day. Not the day before. I wanted to escape the pressure. I didn't spend too long in the lounge. I ate and rested. I picked up my bib. Then I left.
Painless, for sure. I didn't have any problems except staying calm... (laughs)! I think it's impossible to stay calm at the start of something like that. I felt in great shape but... that didn't last long! I started the race in the leading group. This was going well but then I got a stomach ache as we climbed Les Contamines. It was strange as I hadn't changed anything in my diet before the race. It was surprising and I still don't know how to explain it. I don't know what happened. Was it stress?
The climb up the Col du Bonhomme was steep. It was very tough mentally and physically. I had to take a toilet break. Everyone passes you... I walked. The race wasn't over as there was no way I was going to stop, but I said to myself "I'll never make it... I'm still on a losing streak!"
It was all my previous failures that helped me not to give up. I told myself, "Come on, keep going, the worst thing that can happen is that it will train me for the world championships."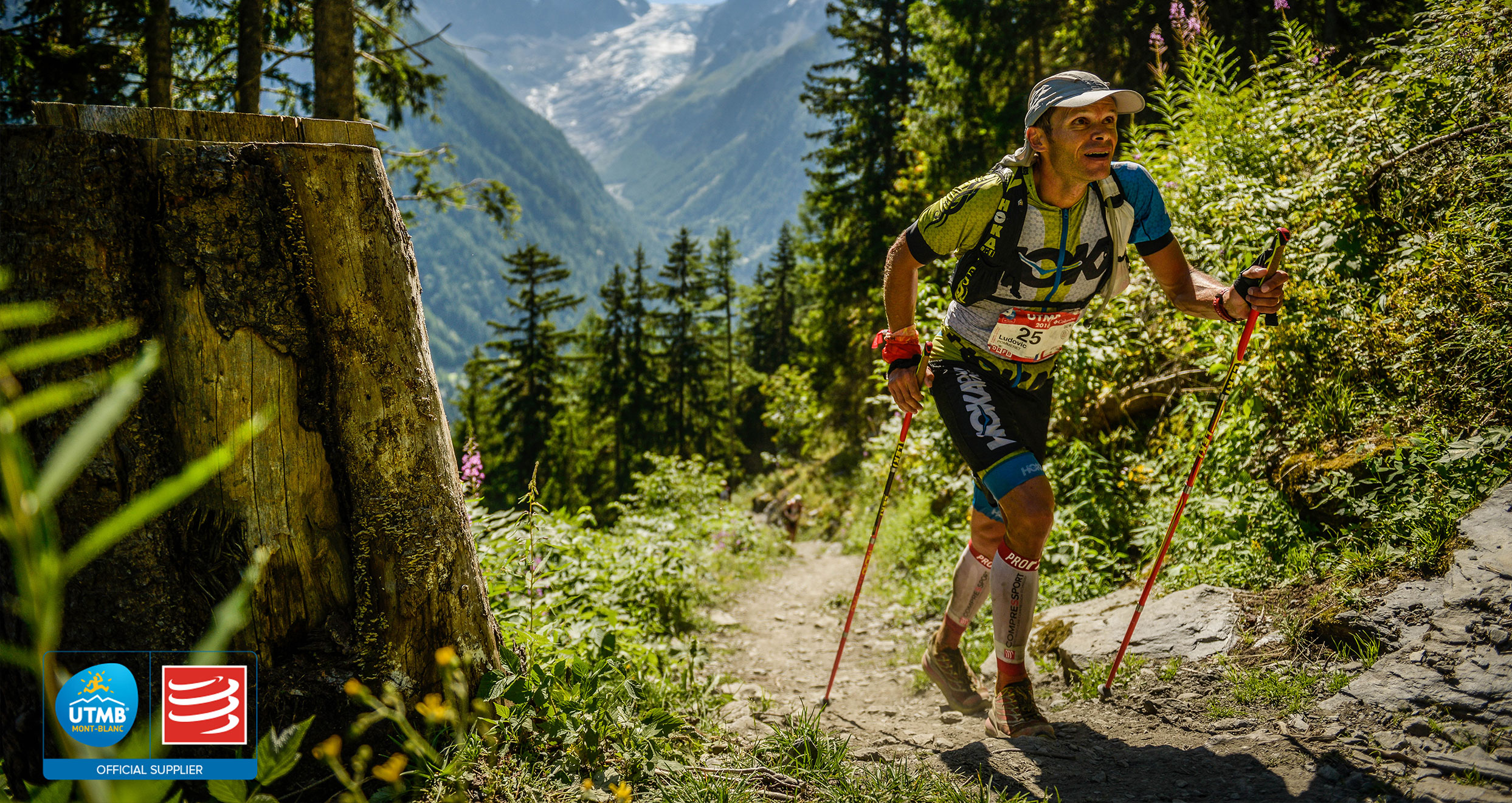 I hadn't eaten for over 3 hours by the time I found Céline in Chapieux. That wasn't planned. It was a real hike for her... I saw our daughter almost in tears... From then on, nothing was the same. It was like an electric shock. I tried to refuel but my gel was hard to digest! Gradually, I started running again on the Col de la Seigne. In terms of morale, overtaking everyone again gives you a boost. As the kilometres went by, I listed my objectives: Lake Combal, go back to the little vantage point I saw up ahead... In Courmayeur, I must have been in 12th or 13th place. On the slopes of Bertone, I saw a headlamp in the distance and I said to myself, "Go and find it." I had to set myself little challenges each time to keep going. Afterwards, at daybreak, it was a different story. It was like starting a new race. At night, you are even more alone. You can't see anything. It's hostile.
When the Grand Col Ferret was in front of me, I saw a few runners I thought I could reach. I caught up with Gediminas (editor's note: the Lithuanian Grinius) at the top of the hill. I had already run with him, which I enjoyed. We ran together for a while until Fully. I always have trouble staying hydrated. My coach gave me advice over the phone via Céline. I exchanged a few words with Andy Simon about the fact that many of the favourites weren't where we expected them to be. When you're not alone, you get the chance to talk and you don't focus on your suffering. It passes the time. The more progress you make over the years, the more you evolve and get ahead, the more alone you are... You can exchange a few brief words but it isn't like when you're running in the pack. I like these exchanges, I like the "before and after" the race.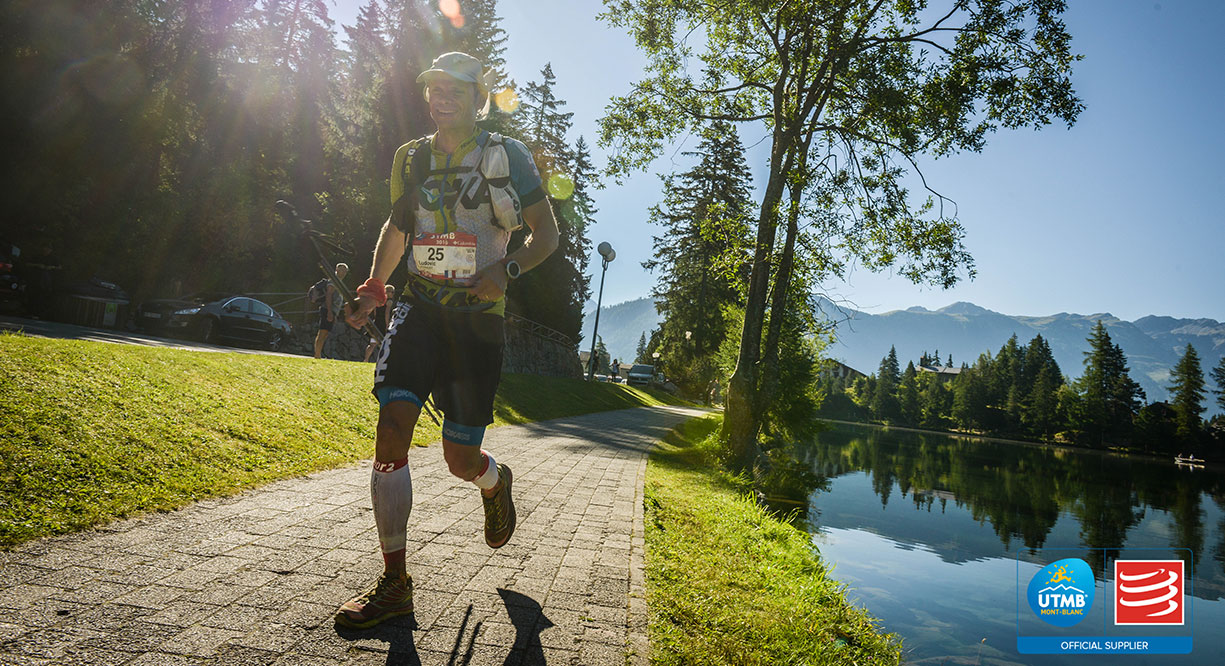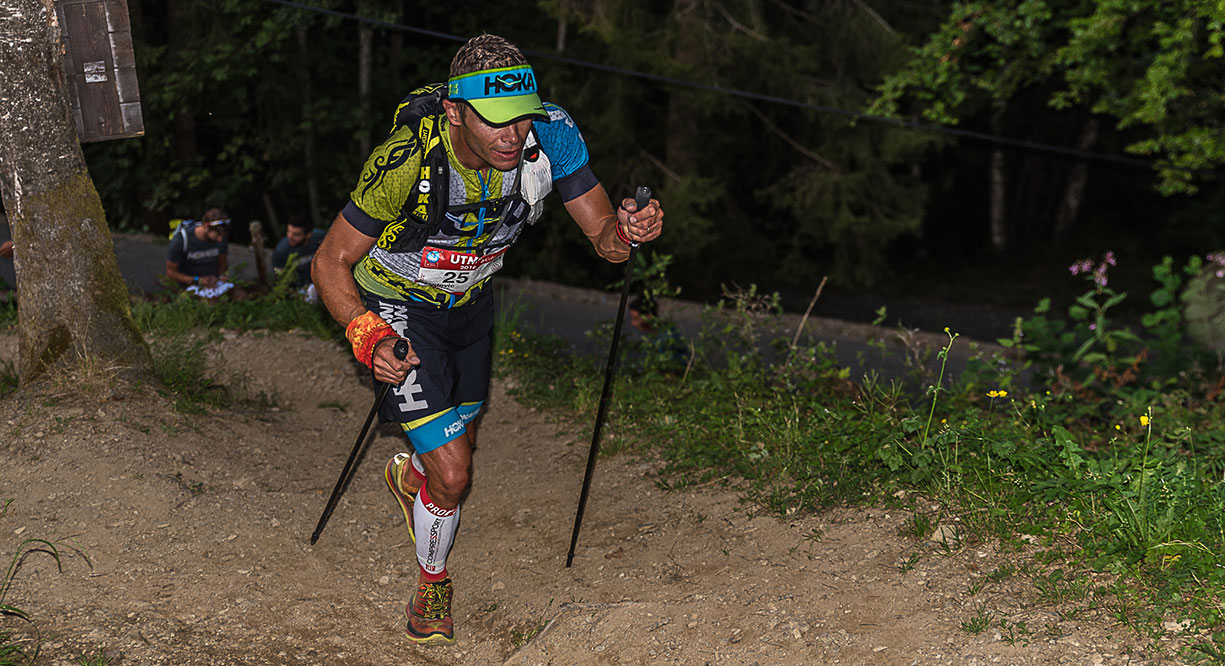 In Champex, the top 3 were 14 minutes ahead. Julien Chorrier was just 14 minutes ahead… What's that in an ultra? Quarter of an hour wasn't out of reach. On the slopes of Bovine, which is a big chunk, I passed Fabien Antolinos. After that, I set eyes on Julien Chorier who must have been in second place by then. That meant Zach Miller was 7 minutes ahead. I told myself, "7 minutes, that's feasible!". I knew he wasn't as fast downhill. Gediminas was still with me and I called out: "Are we going to get a burger?" Gediminas is a vegetarian…
I arrived at Ravito de Trient while Zach was still there. I had made up the 7 minutes downhill. While hiking up the slope with poles, I caught up with him. No words. No exchange. We were at the front of UTMB. Neither of us wanted to speak to each other at that moment. We would talk later, after the race. I was ahead. I stayed focused on my rhythm. There were still 25 markers left. At that moment, I thought: "They can still catch up from behind." Even then, I refused to tell myself that I could win UTMB. Downhill, I tried to increase the gap.
And then there was the climb up the Tête au Vent. It's tough simply because it is almost at the end... It's the last one. Everyone was struggling by that point. At the same time, I didn't feel any particular pain. I just felt tired. When I watched the videos afterwards, I saw that I wasn't making much progress! They announced that I was 15 or 20 minutes ahead. I told myself things were going well. But in 2009, during the CCC, I was in 3rd place at this point and I had a bad fall downhill. I was careful to learn my lesson after that: until you've crossed that line... I still finished in 3rd place but the memory stayed with me. So I still don't want to believe it. I told myself that I would only win when my feet were on the asphalt in Chamonix.
The moment finally arrived. I enjoyed every second if it. I found my daughter in the last few metres. I crossed the line. That was the day I won the UTMB in Chamonix.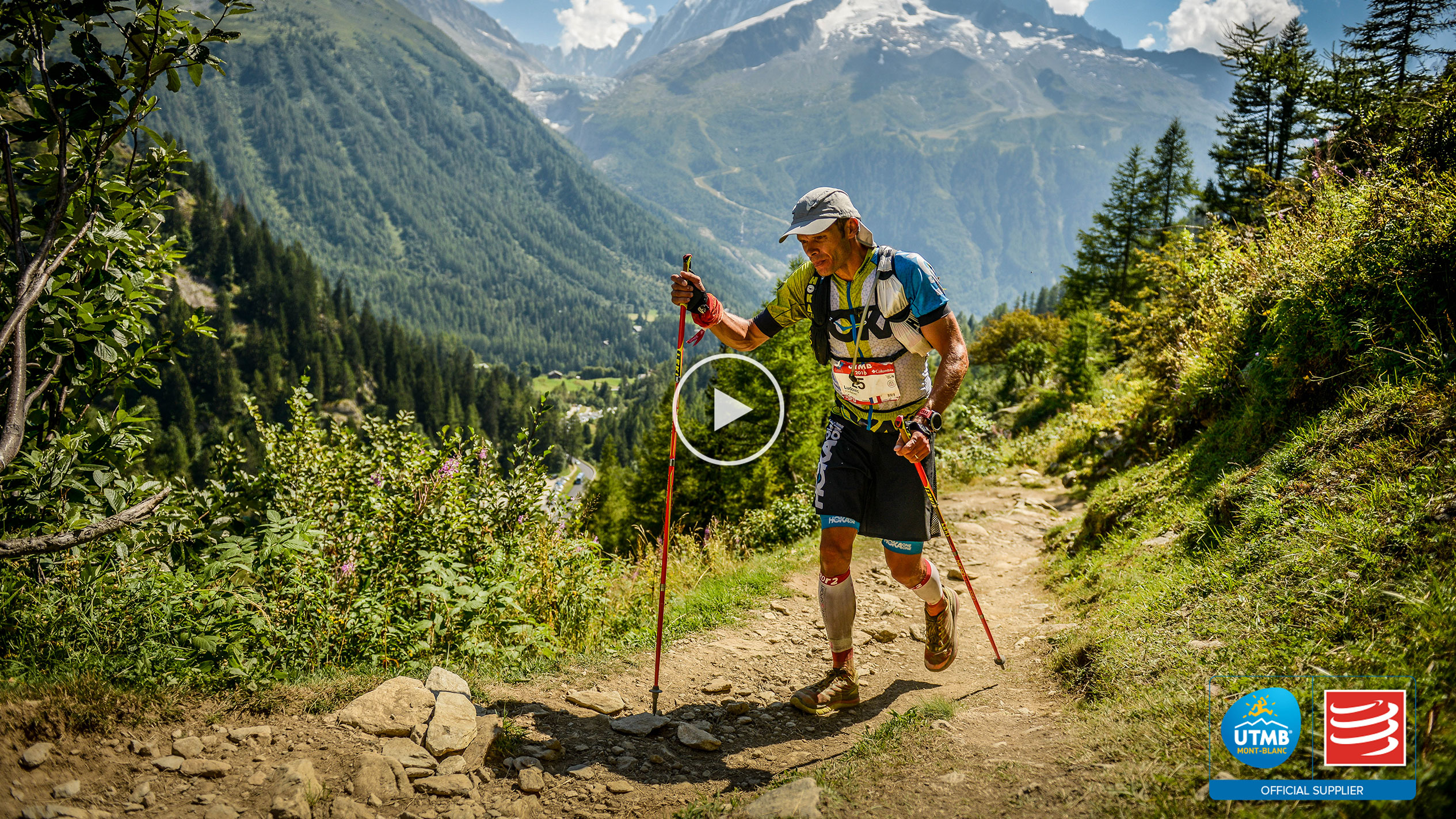 Shop Ludo's Favorite Products